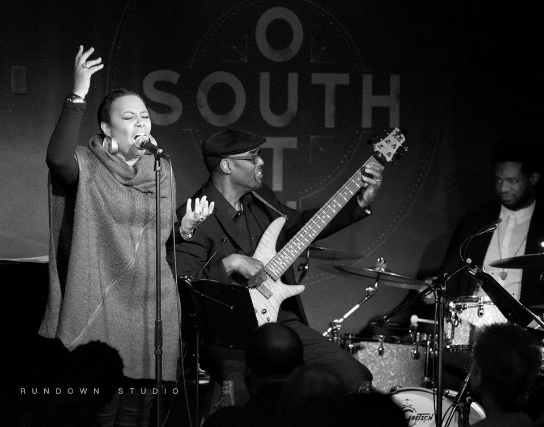 I Got Life - The Music of Nina Simone w/ Jaguar Wright & Gerald Veasley
$45/35/25/17
21 AND OLDER
VIP FRONT ROW TABLES (PER SEAT) $45/ TABLES (PER SEAT) $35/ ROW SEATING (PER SEAT) $25/STANDING LOUNGE $17
More than a concert, I Got Life is an event that explores the powerful music and empowering messages of Nina Simone. The presentation moves through four aspects of Ms. Simone's songbook: Quest, Passion, Fury and Hope. Vocalist Jaguar Wright and bassist Gerald Veasley lead an ensemble that re-imagines Nina Simone's work with inventive energy.
Why "The Music of Nina Simone"?
While the world is re-discovering the brilliance of Nina Simone, Jaguar has known it all along. She has long been a student of her music and has been inspired by her life story. Veasley recognized Jaguar's potential for channeling Nina Simone before the two even spoke. Says Veasley, "I knew Jaguar had that same intensity and fire before I heard her sing a note of of Nina Simone's music." Together they share a deep appreciation for Ms. Simone's music and her desire for social justice. As a result, "I Got Life" speaks to our current turbulent times with honesty and raw beauty. Veasley and Wright understand there is no better time to present this timeless music.
I Got Life brings together two internationally acclaimed artists who were launched out of the vibrant Philadelphia jazz and soul scenes. However, the performances by these collaborators defy category and are in the adventurous spirit of Ms. Simone. As the iconic artist said, "Jazz is not just music, it's a way of life, it's a way of being, a way of thinking". Well said, Ms. Simone, well said.