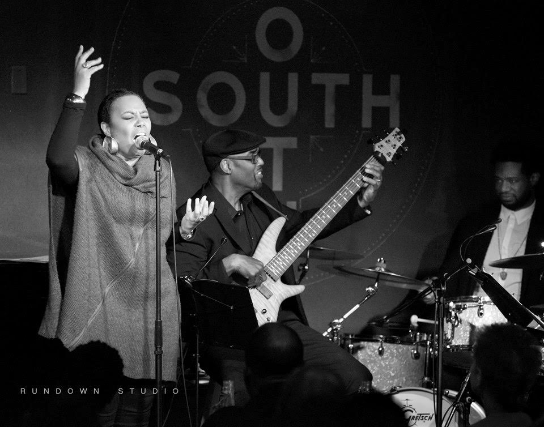 ALL AGES
21 AND OLDER
VIP FRONT ROW TABLES (PER SEAT $42/ TABLES (PER SEAT) $32/ ROW SEATING (PER SEAT) $22/STANDING LOUNGE $15
"I Got Life: The Music of Nina Simone", featuring Gerald Veasley and Carol Riddick
Noted for her emotional delivery and soaring vocal range, Ms. Riddick has collaborated with many of today's leading soul artists: Jill Scott, Anthony Hamilton, Kindred, Norman Brown, Jeff Bradshaw and Vivian Green. Her unique vocal delivery was evident on the platinum selling cd title song "Soulstar" on which she was featured with Musiq Soulchild. Most recently, Carol has contributed her impressive vocal skills to Will Downing's live performances, performing the riveting duet "Nothing Has Ever Felt".
Her debut release as a solo artist, "Moments Like This" was a fan favorite and her follow up, "Love Phases" led Soul Tracks to predict Ms. Riddick would "take her rightful place among indie soul's best vocalists."
The "I Got Life" project reunites Ms. Riddick with long-time collaborator Gerald Veasley. The pair have performed together at many major jazz festivals including, Capital Jazz Fest, Berks Jazz Fest and Rehoboth Beach Jazz Fest. I Got Life showcases Ms. Riddick's sultry voice with the iconic songbook of Nina Simone. This is an artistically intriguing and satisfying combination: one of Indie Soul's Best, the High Priestess of Soul and the musician that Jazziz Magazine called Best Jazz Bassist. Not to be missed.