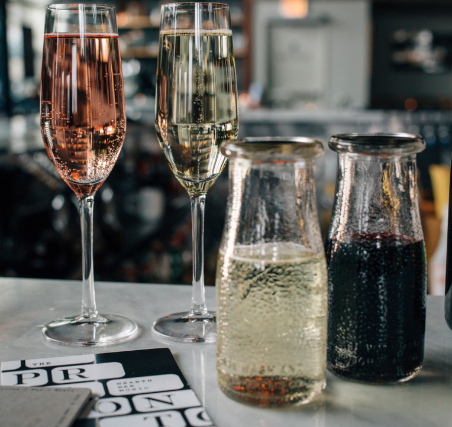 The Hyde Park Wine Society

Executive Chef Bernard Bennett
$75
Tuesday November 28 7:00 PM
21 AND OLDER
$75
The Hyde Park Wine Society convenes on the third Tuesday of each month to provide an interactive dining experience built around a monthly theme. This month at The Promontory we're celebrating Beaujolais & Harvest with a four-course meal from Executive Chef Bernard Bennett and wine pairings by 57th Street Wines Sommelier Derrick Westbrook.

.
THIS MONTH'S THEME: Beaujolais & Harvest
1st course
Tarte à l'oignon caramélisé et au roquefort
Caramelized onion and roquefort tart with plum jam and salad of zucchini ribbons, bresaola and toasted almonds
2nd course
Poitrine de porc croustillante
Crispy pork belly, celery root mash, demi-spheres, hearth roasted gruyere apples
3rd course
Fricassée d'agneau
Lamb three ways, seasonal vegetables, black truffle powder, fried rosemary
4th course
Éclairs de bleuets violets
Eclairs with hearth roasted blueberries and violet crème served with apricot sorbet

Join us to learn about the art of food and wine pairings from the experts!