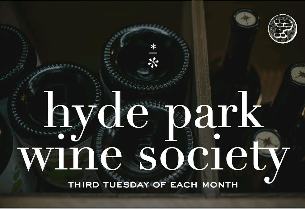 Tuesday October 17 7:00 PM
21 AND OLDER
$75
Hyde Park Wine Society
The Hyde Park Wine Society convenes on the third Tuesday of each month to provide an interactive dining experience built around a monthly theme. This month at The Promontory we're offering a Southern four-course meal from our executive chef and wine pairings by 57th Street Wines Sommelier Derrick Westbrook.

THIS MONTH'S MENU:
1st Course: Shrimp and okra beignets with a pimento cheese spread
2nd Course: Caramelized butternut squash soup with okra chips, fig and country ham
3rd Course: Confit fried chicken with Hoppin' John and maple carrots
4th Course: Biscuit Strawberry shortcake
Join us to learn about the art of food and wine pairings from the experts!