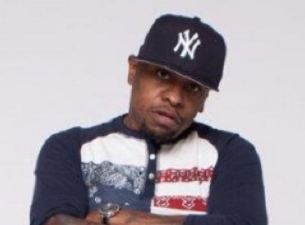 21 and Older
$40/$45/$54
Knowledge Beckom Presents Classic Hip Hop Live
An Evening With SCARFACE - Unplugged with Live Band
See the legendary SCARFACE, one of the hardest emcees in history and The Source's #16 Greatest Lyricist of All Time, as you've never seen him before. The Houston immortal will be performing with a live band (the amazing MoFitz Project) in a cozy venue, sharing his solo classics, his Geto Boys bangers, and his stories with an intimacy, honesty, and immediacy rarely experienced by hip hop fans in live music venues. This will be a once in a lifetime experince you do not want to miss.
Soundtrack by Jay Illa
Meet and Greet Experience available. Includes photo op with artist, soundcheck access, and a Classic Hip Hop Live T-Shirt. DOES NOT INCLUDE SHOW ADMISSION. A SEPARATE TICKET WILL BE REQUIRED FOR SHOW ADMISSION. Attending Meet & Greet and not attending show is allowed, but you don't want to miss this show!